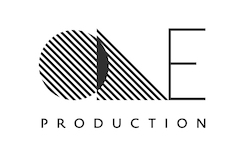 ONE PRODUCTION IS AN INTERNATIONAL FULL SERVICE PRODUCTION COMPANY ESTABLISHED IN 2012.
We are based in Warsaw and Bangkok and produce TV commercials, TV shows, documentary films and music videos. We offer high quality line producing, full production and fixing service in Poland and South East Asia no matter the size of Client`s project. From location scouting, casting, budgeting and production planning, to the shoot in challenging locations and complex set constructions we provide essential tools necessary for successful and cost efficient shoot.
Our team consists of dedicated producers who were getting their extensive experience working for the largest production companies in Poland and abroad. Jan Dybek-Perski is the founder of the company and Executive Producer, Wojciech Szwagrzyk is a partner and a Head of Production. Olga Pakina joined ONE Production in 2015 as an Executive Producer and a partner.
Over the last couple of years we have successfully worked with local and international clients among which Skoda, SAB Miller, Asahi, Reckitt Benckiser, 02, Nivea, Samsung, TV channels as Canal +, TVN and production houses such as: Stink Films, Dynamo Films, Savage and Czar.